SDG Echo. How visible is my brand in the context of "sustainability"? And what are my competitors doing?
SDG Echo is the first global benchmarking of over 1000 brands' media presence in the context of all UN Sustainable Development Goals.
The Sustainable Development Goals (SDGs) are 17 clearly defined United Nations development goals officially recognised by businesses and governments worldwide.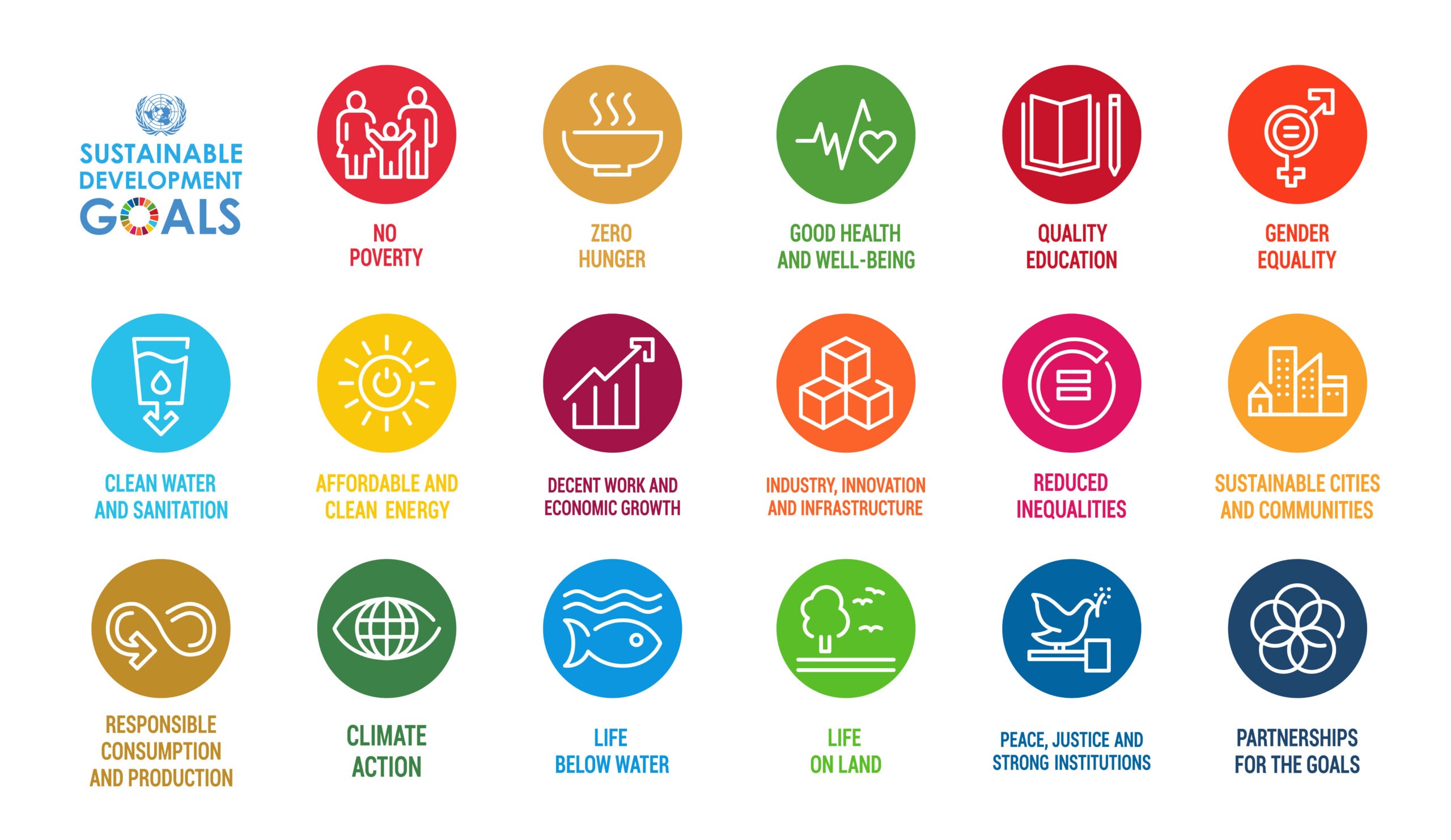 The target dimensions of the SDGs are: social goals, environmental goals and economic goals.
SDG Echo searches ALL publicly available media content on the web and social media in German and English.
SDG Echo uses the market-leading tool Meltwater to monitor the global media presence of companies and sustainability issues.
Using search methods that generate scientifically robust data, two questions are answered at the same time: Are one or more of the 1000 brands mentioned? And does the content found also relate to one or more of the UN's Sustainable Development Goals at the same time?
All hits are evaluated by number of hits per company, per industry, per country, per language, per development goal, per topic/hashtag.
Compare the media presence of brands in the context of "sustainability" - per market, per sector, per brand, per month.
SDG Echo is a service with monthly updates. The interactive dashboard combines rankings by SDG (sustainability goal) with the rankings of companies, freely sortable by number of mentions, sentiment and duplicate share. It shows topic trends, hashtags and the posts in which mentions have been found.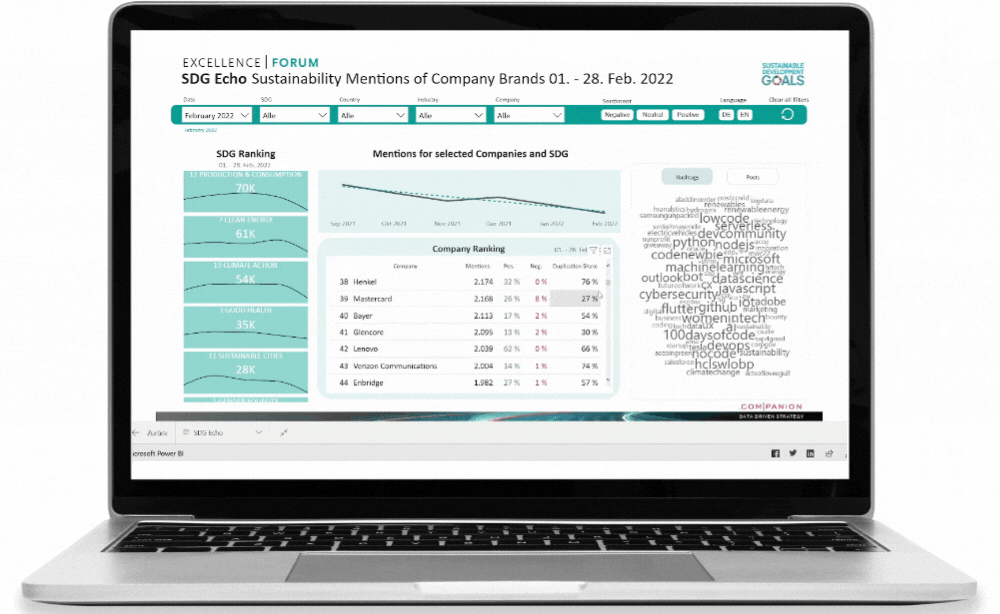 Free access to SDG ECHO
Apply for access to the free version of the SDG Dashboard. You get access to all data and companies and can filter by month, SDG target and country. Access to the topics and content per brand/company is not unlocked in the free version
SDG Echo in the full version
If you want to analyse the content of freely selectable brands, then use the full range of functions in the full version of the SDG Dashboard. It costs 3,800 EUR for 12 months of use.
We will be happy to provide you with a quote, please contact us.